November 20th, 2022, 5:00-7:00pm
Benefitting Teens in Foster Care and Homeless Shelters

Admittance: $35 worth of case fillers (see below) per family
$25 gift cards
pull string knap sacks
bags/purses/wristlets/cross-body purses
sweatshirts/sweaters/pajamas
scarves/beanies/hats/gloves
rain gear/coats/slickers/umbrellas
teen activities/games, tie-dye kits, etc.
fitness equipment/yoga mats/light weights
basketballs/footballs
hair accessories
bluetooth speakers
wireless earbuds
power cords
all in one-chargers
water bottles
twin size throws & blankets/pillows
bedroom throw rugs/bath mats
towels/wash clothes/scrub gloves
decorative string lights, moon lamps, etc
adhesive wall hooks/closet hangers
razors/deodorant/body wash/hair products
Prior years media coverage:

650 First Street New Suffolk, NY 11956
THURSDAY, OCTOBER 29, 2020 at 7:00 PM – 8:30 PM (ET)
Raising Awareness Of Child Abuse The Impact Of Childhood Trauma
Panel Discussion With Authors Darrell Hammond, Michelle Esrick , Martin Moran, Catherine McCall, and Regina Calcaterra, Sharing Their Own Experiences Of Childhood Trauma.
Magalie Laguerre-Wilkinson
VP Of News Programming And Executive Producer Of Nick News At Nickelodeon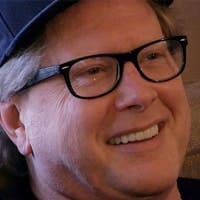 Magalie Laguerre-Wilkinson
Author of "God, If You're Not Up There I'm F*cked"
Director/Producer "Cracked Up"
Author of "The Tricky Part"
Author of "Never Tell – The True Story of Overcoming a Terrifying Childhood"
Author of "Etched in Sand"
Thursday, February 6, 2020 7:00 p.m
Proceeds from this event will go to support YGB's efforts to ensure that every child that leaves foster care does so with a family.
Why? Because everyone deserves a family! Without family, we struggle to overcome economic hardship, health and housing challenges, and personal stress. Family anchors us and helps us to become our personal best.
YGB works with the most vulnerable youth – youth who are older, LGBTQ, have been in the system for a long time, or have mental health or behavioral issues. The end result of this work is priceless – connecting youth to a family is a powerful gift that lasts a lifetime. – yougottabelieve.org
The Town Hall
123 West 43rd St.
New York, NY 10036
Saturday November 2nd 8:30 AM - 1:30 PM EDT
Critical Approaches to Working with Students in the K-12 Classroom
From St. John's University Website: The School of Education at St. John's University and the University's Office of Alumni Relations will present a professional conference, "Trauma Informed Teaching: Critical Approaches to Working with Students in the K–12 Classroom," on November 2 on the Queens, NY, campus.

Please join us as we explore the topic of students who deal with trauma and how we can best serve them in the classroom. Breakout sessions include "The Impact of Trauma on Child and Adolescent Education" and "Strategies for Students Experiencing Trauma."

The special keynote speaker is New York Times best-selling author Regina Calcaterra. Her memoir Etched in Sand is an inspiring and triumphant story of resilience, perseverance, and tenacity. By relating her own childhood experiences, Ms. Calcaterra powerfully provides audiences with insight into how simple acts of encouragement and kindness can forever impact the life of a child in need. She compassionately reinforces that no child is a lost cause, and that the power of resilience and optimism can pull anyone through the toughest of times. By emphasizing the importance of education and self-confidence, she reminds us that regardless of social status, there are enough resources available to rise above one's circumstances.
8000 Utopia Parkway Jamaica, NY 11439 US
November 17, 2019, 5:00-7:00pm
Benefitting Teens in Foster Care and Homeless Shelters

Admittance: $30 worth of case fillers (see below) per family
There are over 600 teenagers in foster care and homeless shelters on Long Island, many of whom often only have a garbage bag to keep their belongings in. Inspired by No More Trash Bags for Foster Kids! Case's for Cases and the host committee seek to bring this motto to the east end of Long Island by giving older foster and homeless youth a few basic essentials and comfort items in suitable cases with the support of the community.

We will provide the cases, raffle items, complimentary food and drinks and inspiration. You donate the essentials and comfort items as your price for admission - minimum $30 value per family. Wish list items can be donated in 3 ways:
1. Bring items to the event; or
2. Drop off items at Wendy's Deli (55 Middle Rd., Mattituck); or
3. Order via Amazon Wish List that will be delivered to Birthday Wishes in advance of the event bit.ly/BWwishlist
650 First Street New Suffolk, NY 11956