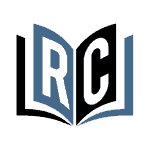 Regina Calcaterra's memoir Etched in Sand, A True Story of Five Siblings Who Survived an Unspeakable Childhood on Long Island (HarperCollins Publishing, 2013) is a #1 international best-seller and a New York Times best-seller.  As a result of Etched in Sand's messages of resilience, optimism, the plight of foster children, that no child is a lost cause and how we can all positively impact the life of a child in need, it has been integrated into college and high school curricula throughout the U.S. and been selected for community reads. She is also co-author of Etched in Sand's sequel which she wrote with her younger sister Rosie Maloney, Girl Unbroken, A Sister's Harrowing Journey from the Streets of Long Island to the Farms of Idaho (HarperCollins Publishing, 2016). Girl Unbroken has also been integrated into college curricula alongside Etched in Sand. Regina speaks nationally about her books messages and how we can all impact the life of a child in need. View Regina's Upcoming Appearances.
Regina is co-founding partner of Calcaterra Pollack LLP a 100% woman owned law firm that specializes in complex federal and state litigation representing public entities, labor health and welfare funds, businesses, and individuals. Her professional legal bio can be found at this link.
Honors & Awards
Regina has received numerous awards and honors in her legal career and for her advocacy of efforts such as being awarded the 2020 Trailblazer Award by the National Law Journal; one of the 2020 leading 500 Financial Plaintiff Attorney's in America by LawDragon; the Champion of Civil Rights & Social Justice Award (City & State NY, 2018); Women of Substance Award (Seton Hall Law School, 2018); and the Lifetime Achievement Award (Primi-Dieci Society and the Italy-American Chamber of Commerce, 2015).
Child Welfare and Education Board/Committee Membership
Regina serves as the second vice chair to the SUNY New Paltz Foundation Board; and, on Advisory Committees for the  New York Society for the Prevention of Cruelty to Children, You Gotta Believe, an organization that works to get older foster youth adopted; and The Felix Organization, an organization that provides inspiring opportunities and new experiences to enrich the lives of children who are growing in the foster care system.
Review Regina's professional bio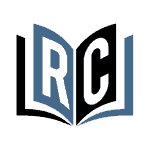 The Impact of Regina's Books
Etched in Sand and Girl Unbroken have resulted in readers and those who have heard Regina speak:
adopting older foster youth;
becoming first time foster parents;
becoming Court Appointed Special Advocates and/or guardian at litem to ensure that every child in foster care has a voice;
changing the rules of a food bank that now allow children to get food without requiring that they be accompanied by a parent;
creating an annual event called Teens Gotta Believe, where teens raise community awareness about the need for adoptive parents for older foster youth and raises funds for You Gotta Believe, a not-for-profit that works towards getting older foster youth forever homes.
further developing the first program at a Long Island library that provides library cards for the homeless to allow them to access all of the library's resources, although they do not have a permanent address;
learning how we can all forever impact the life of a child in need although they may only be before us for a moment in time; and,
increasing fundraising goals and/or becoming first time contributors to related community based organizations.